- We have curated a Destiny Child guide to clear your doubts about the game
Destiny Child
is one of the most polished gacha games / idle RPGs on the market right now, offering addicting daily gameplay, and a wealth of content coming out all the time! There's too much going on – deep progression systems, varied battle modes & constant challenges. This Destiny Child guide aims to clear out any confusions for new players, and help veterans get more out of their account.
Despite the awesome visuals of this game, Destiny Child has many aspects that could seem confusing at first, which is a shame since it's a very good title, and definitely one of our top picks for best gacha games. For this reason, we've taken it upon ourselves to make a guide explaining what each and every button of the main menu does so that you can understand which tasks are important early on, and which are better left for later.
Childs in Destiny Child
Let's talk about the "childs" first! Destiny Child uses the term "childs" and not children. These are the main characters or heroes that you have to collect in the game. And your goal is to upgrade and strengthen them.
Child Type
Now, let's get to know about the child types in the game. There are 5 different child types and given below are the roles of every child in any battle:
Attacker: inflicts the most damage
Supporter: provides strength to the team
Debuffer: Massively curses the enemies
Defender: Soaks up the most amount of damage
Healer: Heals the squad
Keep in mind that you can play in a team of 5 childs. And so, the most effective way to do the same is by having one child of each type. But, you can always mix things up as per your situation.
Child Combining (Leveling)
The easiest way to make your Childs stronger, is by leveling them up – the option named "Combine".
This way, you can choose any other childs to use as fodder, and level up your main child. You can safely use any 1-star and 2-star childs for this reason, as well as the special EXP monsters you get from daily Event Dungeons that provide Level-up materials.
The max level of your childs is restricted on their star level (rarity):
1-Star – Max Level 10
2-Stars – Max Level 20
3-Stars – Max Level 30
4-Stars – Max Level 40
5-Stars – Max Level 50
6-Stars – Max Level 60
There is also a Fever Skill, which can be used when you fill its bar by using Drive Skills during battle. Then you have 15 seconds of Fever time, where you can tap a Child's portrait as fast as possible, and dish out a ton of damage. Make sure to tap the Child that has the highest raw DPS output in your team.
In order to level up Skills, you need Onyx Crystals – a lot of them. You will get a ton of Onyx Crystals if you do your dailies, so no need to worry too much, just make sure you focus your Skill Upgrade efforts to your most important childs first.
These were all the basic details about childs and the child menu options that you need to know. Hopefully, you've understood all the things mentioned in this Destiny Child guide. Once you're done with the same, you can move forward to understand battle modes, shops, raids, bosses, and so on.
If you come to z2u.com by google "
Destiny Child Gold
for sale" or "Buy Destiny Child Gold" or "Sell Destiny Child Gold", then you are at the right place for the cheapest Destiny Child gold! z2u ensures that the game will continue to evolve and will offer new challenges and adventures for many more years to come. So in order to enhance your adventure and compliment your gameplay experience, you can buy high quality Destiny Child gold from our list of reputable sellers here at
z2u.com
in a safer secure environment and at cheaper rates.
Login
Contact Us
Contact Us 24 Hours Online
Skype : yourikan@yahoo.com
Live Chat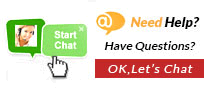 Notice
(1) Normally, We Would Only Deliver Gold According To Your Order Details. Once We Have Delivered The Gold, Your Order Is Completed.
(2) Our Website Is Not Responsible For All Of The Reasons Because Of Buyer Using Illegal Leveling And Gold Service, Filling In Incorrect Order Details. If Happens, Buyer Should Take All The Responsibility Himself/Herself.
Why choose MMogoldbuy.com?
Cheap Price
100% Handwork And Stable Stock Inventory Makes 100% Cheap Price In The Market.
Instant Delivery
99% Of MMogoldbuy Orders Will Be Delivered Within 5-30 Mins.
Security
We Guarantee All Game Gold And Service With 100% Handwork And 100% Security.
7/24 Customer Sevice
We Supply 7/24 Online Help Until You Happy.