- Developer has explained why there are so many little cutscenes in its upcoming shooter, Outriders
If you've been playing the
Outriders
demo, you've likely noticed that there are a lot of little cutscenes that play whenever you transition from one area to another. Opening a door? Cutscene. Climbing up a ledge? Cutscene. Jumping over a chasm? Cutscene. And it's not just a quick flash, either: It's a full process of fading to black, playing a brief video clip, then fading back to the game. The videos don't even preserve the custom headgear you're wearing. It's jarring.
Developer
People Can Fly
has explained why there are so many little cutscenes in its upcoming shooter, Outriders.
Speaking to Eurogamer, the studio said that the cinematics – which occur for many interactions, like opening doors and jumping gaps – are there to sync up users in the game's three-player co-op mode.
"It started quite pragmatic, because we needed a system that would help us teleport the players and stream some other content to start to load the other arena," offered Kmita.
Nowakowski added this about the clip posted above:
I'm the person who's triggering the travel, so I want to jump to the other side and start a battle on the opposite side. Let's imagine one of my friends is next to the city, to Rift Town. The second one is travelling along the main path towards the enemies there. I cannot just go there and trigger three different areas, because it will not work in a game without dedicated servers.
Second, if I will just trigger that transition, then the two others will be teleported. Then they will see, okay, where are we? Our idea – maybe it doesn't work exactly as we wanted – but the idea was, okay, show all the players what's happening, that we are jumping on the opposite side. So they see, okay!
An alternate solution was to have groups of players automatically broken up as they loaded into new areas, but the team wanted to avoid this method.
These area transition cutscenes are most jarring when playing Outriders solo. When playing the game as a single-player story-driven looter shooter, which People Can Fly insists is a perfectly viable way to play the game, the structure of the game faces tough comparisons with other single-player story-driven action adventures that have for years now given players more elegant solutions to the loading new areas problem.
"In other games, where the transitions are more seamless, there is much more space, you [the player] need to run, drive or things like that," Kmita said.
"The streaming, the loading that is happening in the background in our levels is really intense. We just needed that solution to stream everything, to prepare the next arenas. And also to have the team together to play in a single arena, not split."
Outriders is set to launch on April 1, but the demo is available now on Steam. I spent several hours with it over the weekend and enjoyed it more than I expected to: I encountered a fairly common crash error (and the suggested fixes in this Reddit thread unfortunately did not help) but the mix of gunplay and powers (and exploding skulls) made for some very satisfying action, and even though the setup is thoroughly hackneyed, there are elements that have me honestly curious about where the whole thing is headed.
If you come to
z2u.com
by google "Buy Outriders accounts" or "Sell Outriders accounts" or "Cheap Outriders accounts" , then you are at the right place for much more cheaper
Outriders accounts
! This content ensures that the game will continue to evolve and will offer new challenges and adventures for many more years to come. To enhance your adventure and compliment your gameplay, you can buy Outriders accounts from our list of reputable sellers here at z2u.com in a safe secure environment and at cheap rates.
Login
Contact Us
Contact Us 24 Hours Online
Skype : yourikan@yahoo.com
Live Chat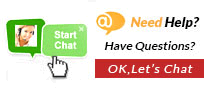 Notice
(1) Normally, We Would Only Deliver Gold According To Your Order Details. Once We Have Delivered The Gold, Your Order Is Completed.
(2) Our Website Is Not Responsible For All Of The Reasons Because Of Buyer Using Illegal Leveling And Gold Service, Filling In Incorrect Order Details. If Happens, Buyer Should Take All The Responsibility Himself/Herself.
Why choose MMogoldbuy.com?
Cheap Price
100% Handwork And Stable Stock Inventory Makes 100% Cheap Price In The Market.
Instant Delivery
99% Of MMogoldbuy Orders Will Be Delivered Within 5-30 Mins.
Security
We Guarantee All Game Gold And Service With 100% Handwork And 100% Security.
7/24 Customer Sevice
We Supply 7/24 Online Help Until You Happy.