- About Future plans for Black Desert Online
Black Desert Online is a MMORPG developed by Pearl Abyss, published by Kakao Games in 2014. Black Desert Online uses a free-to-play model in Korea, Japan and Russia, while in Europe and North America the game uses a buy-to-play model. Features dynamic day/night cycle and random weather system, BDO set a benchmark of online immersive game.
On Dec 2nd (KST), Pearl Abyss has revealed their plans regarding current issues and planned updates for Black Desert Online at the Black Desert FESTA.
Below are the works PA has been doing regarding some current issues, reworks on existing content, and future updates that are in development.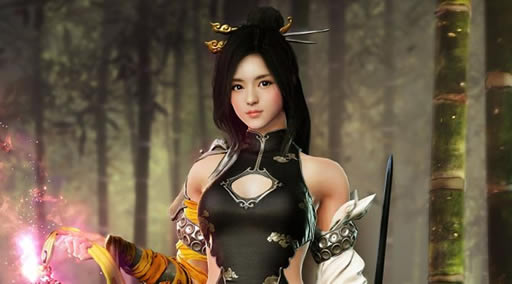 Damage Numbers
JaeHee Kim started the session by addressing the current issue regarding damage numbers. "We want our players to focus on the action, rather than on number, when playing BDO." said JaeHee Kim. He added that although the devs are aware that many players want damage numbers to be visible, but they believe that damage numbers should remain hidden for more action-packed gameplay. However, the mobile version will have damage numbers since the mobile version cannot deliver the exact same action that the PC version has. In the mobile version, players must make sure that the skills they set up are working, and the only way is to check the damage numbers.
Undocumented changes
Kim also addressed the issue regarding undocumented changes. He admitted that some of the changes do get left out due to the devs' mistakes. For example, there was an issue on undocumented Wizard nerfs recently, and the devs found out that they unintentionally changed the AoE of Cataclysm when lowering down the required level to learn that skill. Also, there was a bug that the graphical effects of Aqua Jail Explosion did not match the moment when the skill actually deals damage. While fixing this bug, an issue where Aqua Jail Explosion could not be smoothly connected to another skills has occurred. (These issues have been fixed now.) Lead Producer Kim said that PA has strengthened the process of documenting the patch notes to make sure that no details are left out.
Optimization
He also mentioned other things that PA is doing to make the game better. PA is working on optimization including decreasing the game's size. The game's size decreased from 51G to 27G now, and Kim apologized for the bugs that occurred during the process of optimization. PA is working on fixing the bugs at the moment.
Gathering and Training Reworks
Lead Producer Kim announced that PA will reinforce existing content to make all content enjoyable. Starting from next week, players will be able to make some money in Red Battlefield. Gathering and Training will also be reworked. There will be more mini games for gathering, which will not be as simple as the cow milking mini game. There will be a mini game that works like Minesweeper, or other simple games. There will be more benefits from Training Level, and you will be able to accumulate the chance of successful awakening for your next attempt when you fail to awaken your Courser.
Class Balance
Lastly, Kim mentioned about class balance. PA has recently added the Absolute (Korean word 진; pronounced as Jin) skills so players can choose between Awakening skills and Non-Awakening skills. Since all classes have the Absolute skills as of this week's update, PA will be working on balancing the Absolute skills starting from next week. Also, the Musa will be reworked next week in the KR server.
New servers for underaged players
In order to allow more people to enjoy BDO, servers for underaged players (15 or order) will be added. The new servers will be separate from the existing servers, but the underaged players will be able to move to the "adult" servers once they meet the age requirement. The new servers for underaged players will open on Dec 21st.
Tutorial Reworks and the Story Book
Kim also announced that the tutorials and the quest system will be reworked. The reworked tutorials will introduce different content including life skills to players, and will show them what to do when they don't know what to do. To revamp the quest system, a new feature called the "Story Book" (name tentative) will be added. With the Story Book, players can make money by doing quests all day and doing quests will be a lot more enjoyable.
Black Desert Online Silver
is the in-game currency, which you will need to buy or update weapons, gears, items, drugs, mounts, and so on. To accumulate BDO Silver is a long-term work which requires great patience and business savvy. If you find difficulties in earning BDO Silver, now you can buy cheap BDO Silver from us. The Black Desert Silver is on sale!
Mmocs.com is one of the best BDO Silver stores online. We provide cheap, safe, and fast Black Desert Online Silver for all servers. To buy BDO Silver, we are your best choice! If you have any difficulties in order process, feel free to contact our online support. We wish you a happy game!
Login
Contact Us
Contact Us 24 Hours Online
Skype : yourikan@yahoo.com
Live Chat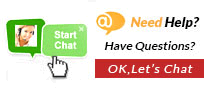 Notice
(1) Normally, We Would Only Deliver Gold According To Your Order Details. Once We Have Delivered The Gold, Your Order Is Completed.
(2) Our Website Is Not Responsible For All Of The Reasons Because Of Buyer Using Illegal Leveling And Gold Service, Filling In Incorrect Order Details. If Happens, Buyer Should Take All The Responsibility Himself/Herself.
Why choose MMogoldbuy.com?
Cheap Price
100% Handwork And Stable Stock Inventory Makes 100% Cheap Price In The Market.
Instant Delivery
99% Of MMogoldbuy Orders Will Be Delivered Within 5-30 Mins.
Security
We Guarantee All Game Gold And Service With 100% Handwork And 100% Security.
7/24 Customer Sevice
We Supply 7/24 Online Help Until You Happy.