- A lot of controversy around the new Diablo was also caused by the fact that the title was to be free
When Blizzard announced in 2018 that it was working on the mobile version of Diablo, the company was hit by a wave of criticism. The players could not forgive the company that it "turns into petty" and instead of seriously starting to create
Diablo 4
, they opted for the mobile version. However, when it turned out that Diablo 4 was in development and could be a really interesting title, Immortal was a bit forgotten. Now it looks like the premiere of this version of the game is fast approaching. The title is to appear on Android and iOS devices, although it is not known exactly when such a premiere is to take place. But now technical alpha tests are starting, so we shouldn't wait too long for the game.
These tests will be limited only to people from Australia, but there are already fragments on the web showing what the gameplay will be like with

Diablo Immortal

.
In addition, players will be able to cooperate according to the available shots, at least judging by the fight with the boss, where up to 10 individuals joined forces and used their abilities to the maximum. There will probably be a pretty passionate PVP, ie player against player, and a number of other unique game mechanics. One question remains when we will see the games in the West. In China, you can pre-register for Diablo Immortal and Blizzard has promised that the title will be released within the next year. However, if you don't want to wait too long and would like to be in the picture, we recommend that you head to Google Play and pre-register.
One of the most important is that this is really going to be an MMO. In terms of gameplay, we get ARPG, along with all the delicacies we're used to in the genre, but in the capital, Westmarch, we'll walk past plenty of players with whom we can communicate using voice or text-based solutions. The out-of-town terrain will work as it does in World of Warcraft: we get a persistent world that exists and changes independently of us.
We have received assurances that this is a full-fledged game from the Diablo series, that we will receive many different activities, including, for example, underground exploration, collecting legendary items, and the Paragon system. A few words were said about the PvP system; We learned that each area in Diablo Immortal will offer a unique recurring event that will be different from the rest.
A lot of controversy around the new Diablo was also caused by the fact that the title was to be free.
This is due to the fact that micro-transactions will be available in it. However, after the announcements of the study, it can be concluded that it will not be as bad as could have been predicted. All items in the game will be obtainable throughout the game, so you won't have to buy them. However, somehow you will have to earn money on production, so purchases in production will appear. Now there is no specific information on this. These are expected to appear soon.
When the game will be released is still in question. The next alpha test will already test level 60 end game content, but this may be followed by long months of waiting.
Someone else may choose to exchange gold with amazing weapons. However, dont forget another simple way, please.
Buy Diablo Immortal Gold
through internet with legit way.
z2u.com
has professional guys to serve every Diablo players at this thing. You can buy the fast and safe Diablo Immortal Gold from our store. We always ensure the delivery time happened in 15mins and your account security would be guaranteed for sure due to we traded you with manual Gold resources. After place an order, you can contact our Live chat support service if you get any other question.
Login
Contact Us
Contact Us 24 Hours Online
Skype : yourikan@yahoo.com
Live Chat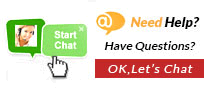 Notice
(1) Normally, We Would Only Deliver Gold According To Your Order Details. Once We Have Delivered The Gold, Your Order Is Completed.
(2) Our Website Is Not Responsible For All Of The Reasons Because Of Buyer Using Illegal Leveling And Gold Service, Filling In Incorrect Order Details. If Happens, Buyer Should Take All The Responsibility Himself/Herself.
Why choose MMogoldbuy.com?
Cheap Price
100% Handwork And Stable Stock Inventory Makes 100% Cheap Price In The Market.
Instant Delivery
99% Of MMogoldbuy Orders Will Be Delivered Within 5-30 Mins.
Security
We Guarantee All Game Gold And Service With 100% Handwork And 100% Security.
7/24 Customer Sevice
We Supply 7/24 Online Help Until You Happy.